We'll always have Prescott. I'd been feeling antsy and needed to get back on the tour. My experience there was a little strange. Being with good friends in a comfortable, familiar place put me in a kind of tour-limbo, almost as if the thing was done, but, of course, it wasn't, isn't. The large woman has yet to clear her throat on this ride. The mighty Mojave still awaits my presence. I left on Saturday morning, cruising fast and easy some downhill miles to put some distance between me and town.
Route 89 north of Prescott has some busy sections near town, but as I got further north, the traffic dwindled, and I pedaled often by myself, accompanied only by thousands of acres of junipers that cover this northern half of the state. I arrived in Ash Fork on Highway 40 at 1:30pm, far too early to think about camping. I decided then and there over a beefy ice cream sandwich that I'd gun for Seligman, another 25 miles, which would give me 80+ for the day. Light to no wind, bright sun, why not?
I'm so glad I've chosen this northern route to the coast. Rt. 66 was pure magic--quiet, empty, I found myself often riding in the middle of the road. I camped a couple of miles outside Seligman, a bit too close to a railroad crossing, so my night was routinely punctuated by the roar of engines, the clanging of bells, the whistle's moaning cry. The expansive land to the north was a private ranch with restricted access. Little sleep for me, but I spent some contented hours looking up into the blazing stars so clear now that the moon has gone back into hiding.
My next camp, pictured below, was in Grapevine Canyon, a spot recommended by Mike Kitchens, my contact in Kingman. This was an idyllic little spot with magnificent cottonwoods and willows, cacti dotting the dark rock walls, a small stream purling like a zen fountain near my bed. Some dried cow doo-doo sealed the deal on Western ambiance. In the morning, when these pictures were taken, I zipped the easy miles to Kingman where I write these words. The Kitchens have kindly taken me in for the night. Their sweet hounds, the Three Stooges featured below, became instant friends. Joy, the dark-patterned one, is laying on the floor next to me right now. Corgies rock.
Here's the bomb, ladies and gentleman: Tomorrow I land in Needles, California, home state to the elite recumbent cyclo-tourist. A few stretches of I40 will annoy his ears, but most of the rest will be on quiet roads. Stay tuned for a bigger update from Barstow, if he can find an open library.
Grapevine Canyon: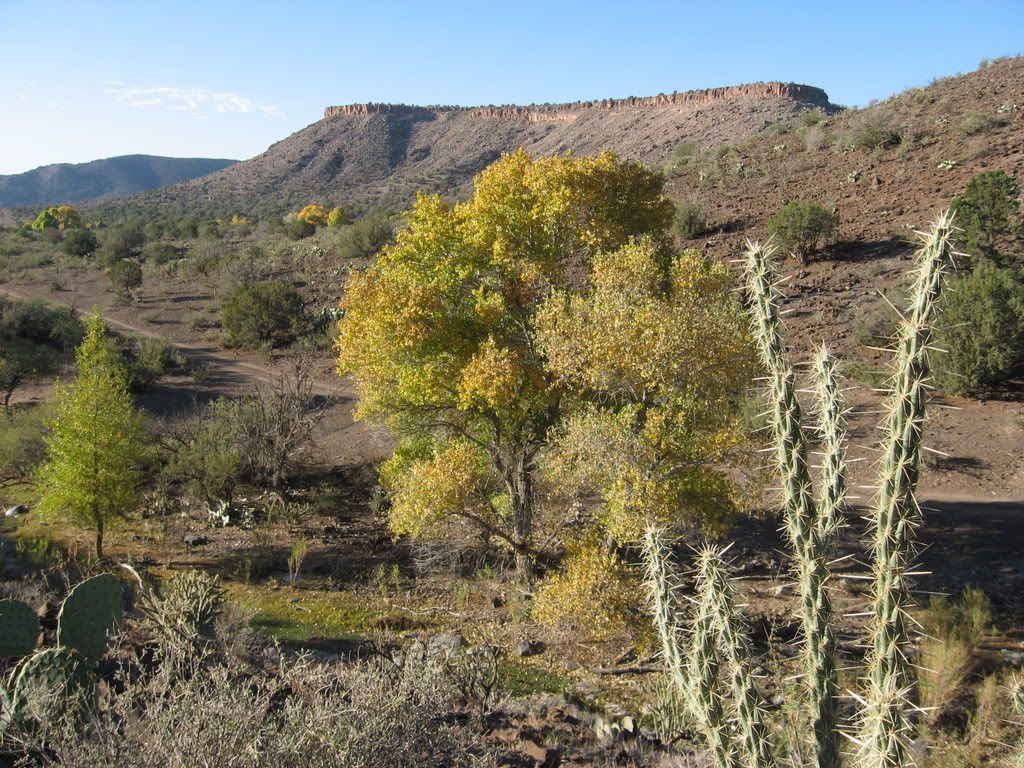 Open country before Kingman:
The Stooges:
"Gum-gum is yum-yum, Dumb-dumb!":

Climbing a grade between Ash Fork and Seligman: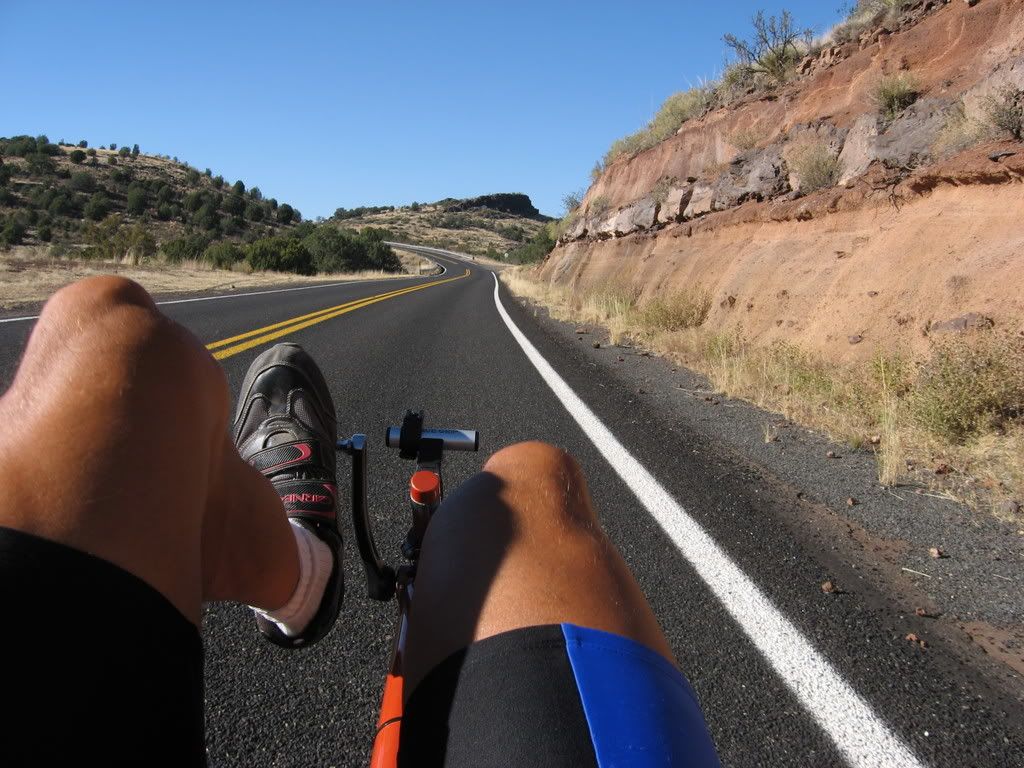 Route 66--Yo:
The stream in Grapevine Canyon: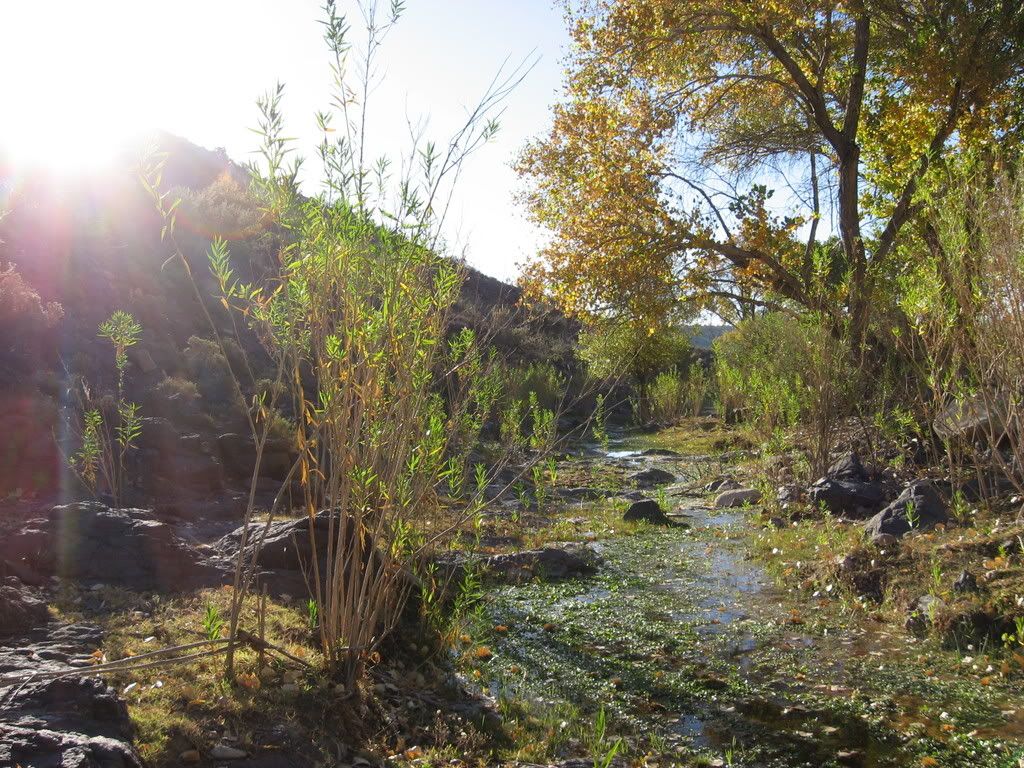 A character on the road that you'll read about in the book--or see in the major motion picture to follow: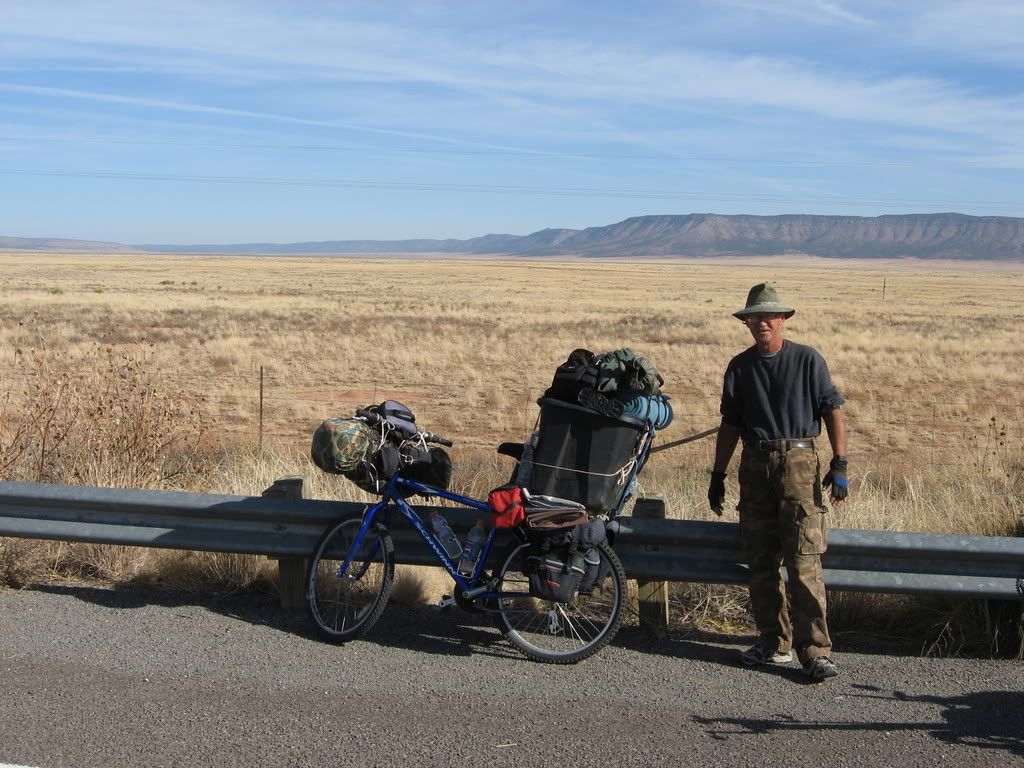 Grapevine Canyon: