Dispatches from the Frontier of Human Powered Travel in the Great American Outback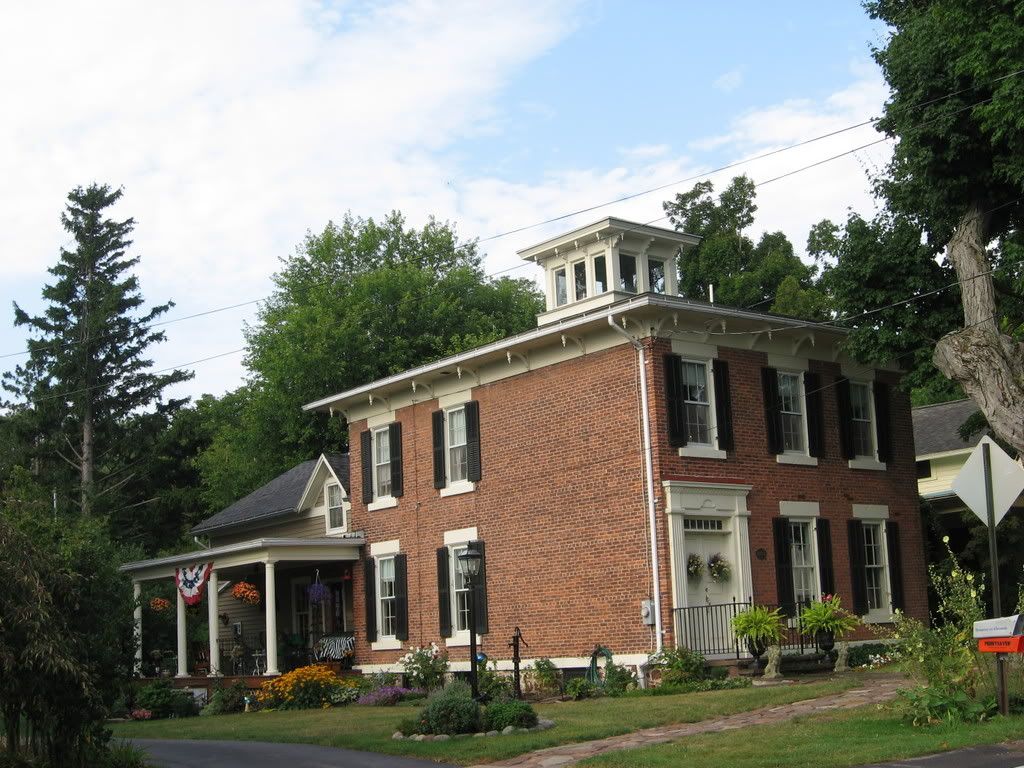 Yesterday's ride started out well, but after I posted a blog update, I pedaled into a soggy furnace. Not my longest day, nor one with the most climbing, but near the top of the difficulty scale because of the 90+ temps and high humidity. I had grandiose plans to make it to Palmyra, but there was NO way that was going to happen. The country was beautiful, but it was viewed through a fog of sweat and strain. Well, this is what I signed up for. At one point (see the picture below), I stopped in the shade of a mausoleum surrounded by gravestones. I understood how they all felt. The picture says a lot, I think.
As hard as that ride was, the night that followed was worse. I needed a place to stay and headed out to a park near a lighthouse. I talked to the two docents, and--wonderful!--they made it their mission to find me a place to set my tent. One of them, Edi, had me come to her house. I later pitched my tent in the back of their home on an enormous lawn virtually walled in by some kind of cypress. No wind could penetrate. A storm was due in that night, so I protected everything and kept the fly to the tent ready. I crawled in after dinner only to begin the supreme discomfort of a close, hot, damp unmoving air trapped in my nylon sarcophagus. Death by insects or suffocation? My legs had been totally ravaged below the knee at my previous camp by some phantom piranha circling in the air about the shores of the lake, so my skin burned with a raging itch only made worse by the heat. The storm was only sound and fury at Sodus Point where I was camped, so I didn't even get the cooling effects of the rain.
The morning finally came, a blessing and a curse. The night was over, but the daily roast was about to begin again. The good news was that I was only riding 30 miles to my next stop where showers and cycling friends awaited. I did enjoy Pultneyville, which has an amazing historic district of 19th century homes. Today, after the ride, I rejoiced in a blessedly cool shower, did laundry, hung out with my hosts. Still scratching, but I'm starting to feel normal again. Tomorrow it's on to the Erie Canal Tow Path, some interesting civil engineering features, great history, and about 90 car-free miles.
Until next time, this is your correspondent signing off.
Portrait of the Artist as a Thrashed Athlete: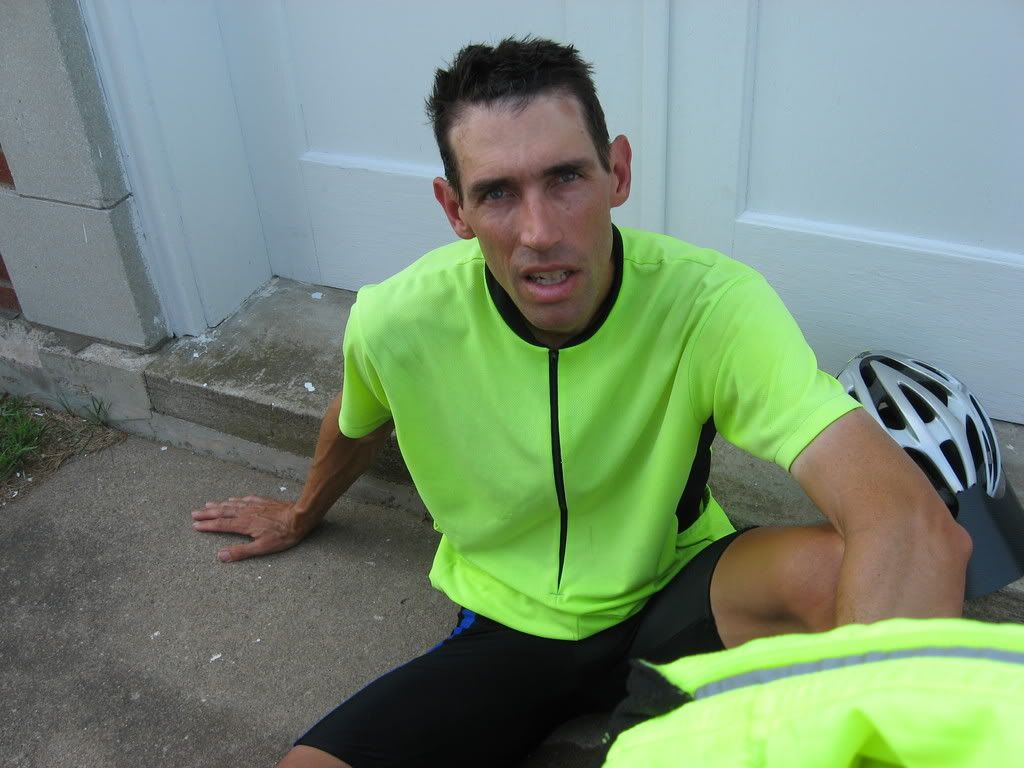 A short video of cycling on this hot day...